Experience Lotus, 1909 Style!
Come celebrate those special
life moments aboard the MV Lotus.
Below, you will find Pricing, How to Reserve a Date,
and a Reservation Form for your convenience.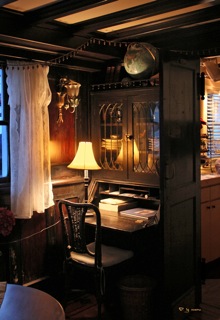 Just follow these easy steps!
In which Season will your celebration be scheduled?
Please complete the form below and submit it to our Event Stewards.
Thank you for considering the Historic 1909 Motor Yacht Lotus for your Special Event!  We hope to accommodate you and your guests and look forward to assisting you in having an enjoyable and memorable time aboard this very special Lady on Lake Union.
Please fill out our online questionnaire (below) which will enable our Event Stewards to determine if the Lotus can accommodate your needs, determine the cost, and the number of stewards needed aboard. We will then present you with a Price and a Contract.
A Lotus Steward will contact you as soon as possible upon receipt of your Reservation Request Form.
IMPORTANT DETAILS TO NOTE: 
The Lotus has a Maximum Capacity of 28 on board at one time.

A 2 hour minimum on Event Rentals is required.

A deposit is required to hold your reservation date/s and time.

We ask that if you "Bring it On" – you will need to "Pack it Off".

The Lotus is not recommended for events for children younger than age 10.

For those with Limited Mobility ~ there are stairs boarding the Lotus and a set of stairs going up to the Wheelhouse and Promenade or Topside Deck.

We have a "No Pet" policy.

NOTE: IF Alcohol is any part of your event you must obtain and provide us with a copy of your valid Banquet Permit from WSLCB prior to your arrival. http://www.liq.wa.gov/licensing/special-licenses-and-permits. MV Lotus does not provide refrigeration.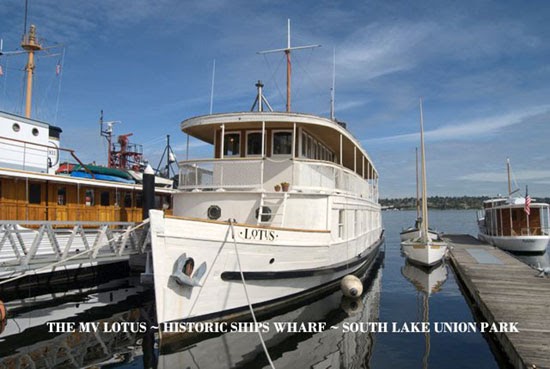 The "Fine Print" is available for your review and consideration before submitting the Reservation Request Form.  It can be found below the Reservation Request Form.

The Fine Print:
Deposits and Payments 
Overnight Programs – Payment in full at time of reservation.
Events – A 50% deposit is required at time of booking. No booking will be held until deposit is made. Deposits are non refundable. Event deposits and balances are due and paid-in-full three months prior to the booking date, except bookings during special events or blackout dates (see below) which are required to be paid-in-full six months prior.
Guest List – Your guest list is appreciated the day before your event begins. Only guests on that list are allowed aboard. Any additional guests or must receive approval by the Head Steward.  $ 25 per additional guests over max
Blackout Dates  – Lotus may be unavailable or booking subject to increased rates during the following periods: Thanksgiving Week through New Year's, Memorial Day, 4th of July, Labor Day, and special event and festival dates. Please call us to inquire for details!
No Cruises – Lotus is not available for cruise charters.  All events will occur dockside.
Guest of Guests  – We are often asked if one or two friends can join our registered guests on the deck to share the experience, the view, a drink or a picnic and we are happy to oblige. But, we do request a courtesy donation – suggested  $25 per person for those additional guests. More than 4 additional guests constitute a Celebration event – please see  below.
The Most Important Subject – Toilets – We have two different style  marine toilets – the buttons  and directions are on the wall. Please Read – one needs you to add water to flush – the other just fills and flushes on it's own. Note – these toilets can easily flush normal amounts of tp. but if you throw in a wad or toss in anything else apple slices, packaging, matches… they will clog . So – just bodily waste and tp. Thanks
Event Details and Pricing:
In addition to the 50% deposit listed above, all events require a $400 a day refundable security and damage deposit. This deposit will be fully refunded within 30 days after the event, less any amounts deducted for cleaning, repair, or overtime use.
The renting party is responsible for all set-up and clean-up, including removal of trash and recycling from the site (most caterers can provide this service).

All set-up and clean-up activities must occur within the time booked for the event, or overtime charges will be applied at the listed rates.

The renting party is responsible for bringing all necessary items for the event including linens, dishes, flatware, glassware, food, beverages, etc. Some trays and table covers may be available. We prefer that you not bring plastic flatware.

Beer, wine and champagne only are allowed on board. If your party plans to serve alcohol, a Banquet Permit from the Washington State Liquor Control Board must be posted on site. THE RENTING PARTY IS RESPONSIBLE FOR OBTAINING AND COMPLYING WITH THE BANQUET PERMIT.
Lotus welcomes moderately amplified sound systems indoors. Outdoor sound systems may be permitted on a case-by-case basis only
Lotus does not provided dedicated parking for event attendees. A limited number of city spaces are available in the park on a first-come, first-served basis, including 4 ADA spaces
The Rules:
Everyone aboard needs to be aware – Please be sure your guests are aware of our social requirements.
Conscientious behavior and responsible consumption of alcohol is appreciated.

NO DRUGS OR PARAPHERNALIA OF ANY KIND ON BOARD – THIS INCLUDES MARIJUANA!   The State of Washington has legalized marijuana but Lotus is governed by Federal regulations for navigable waters and you are subject to Coast Guard enforcement of Federal drug laws while on board.

Do not arrive stoned and If you leave the ship to take drugs – stay ashore.

Please advise your guests –  spike heels are not allowed on board. – they damage the decks and are dangerous on our stairs.

The head steward will escort anyone off the ship that is deemed irresponsible, rude or riotous.