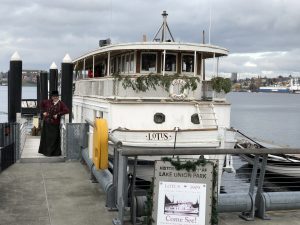 Today, November 24, 2018
Lotus participated in

"Greet The Season"

along with other historical vessels and the Center for Wooden Boats. Enjoy images captured here on board today…..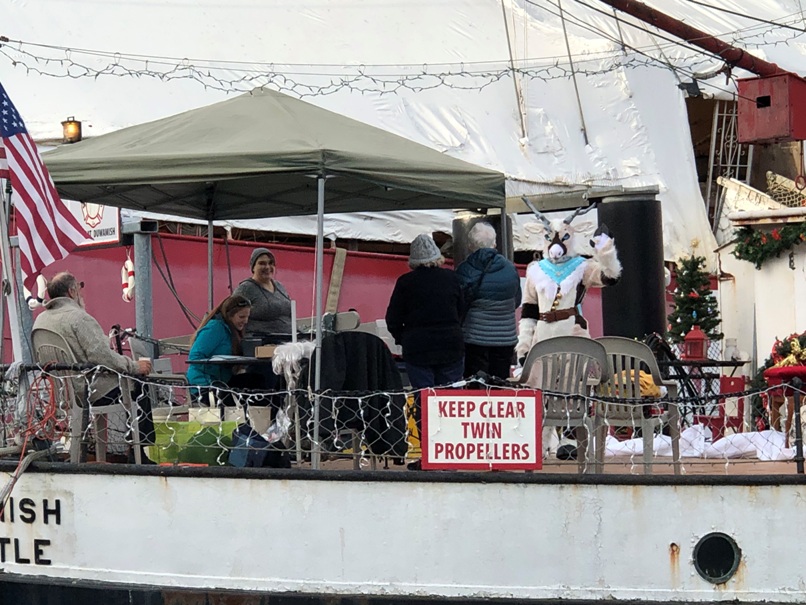 Peeking out from the windows of the salon, we spied the neighboring vessel, a fireboat, had a friendly reindeer who waved at us!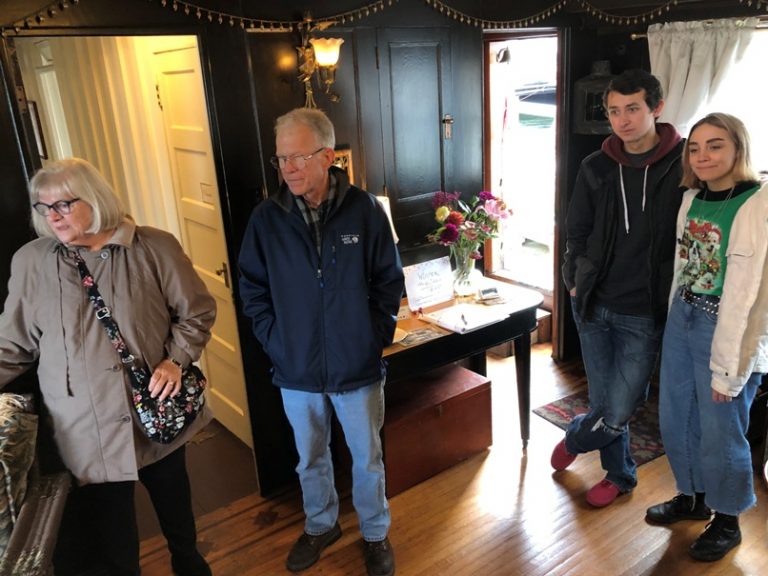 The Jensens (left) were joined by a second couple for lively conversation while the musician serenaded with festive holiday tunes!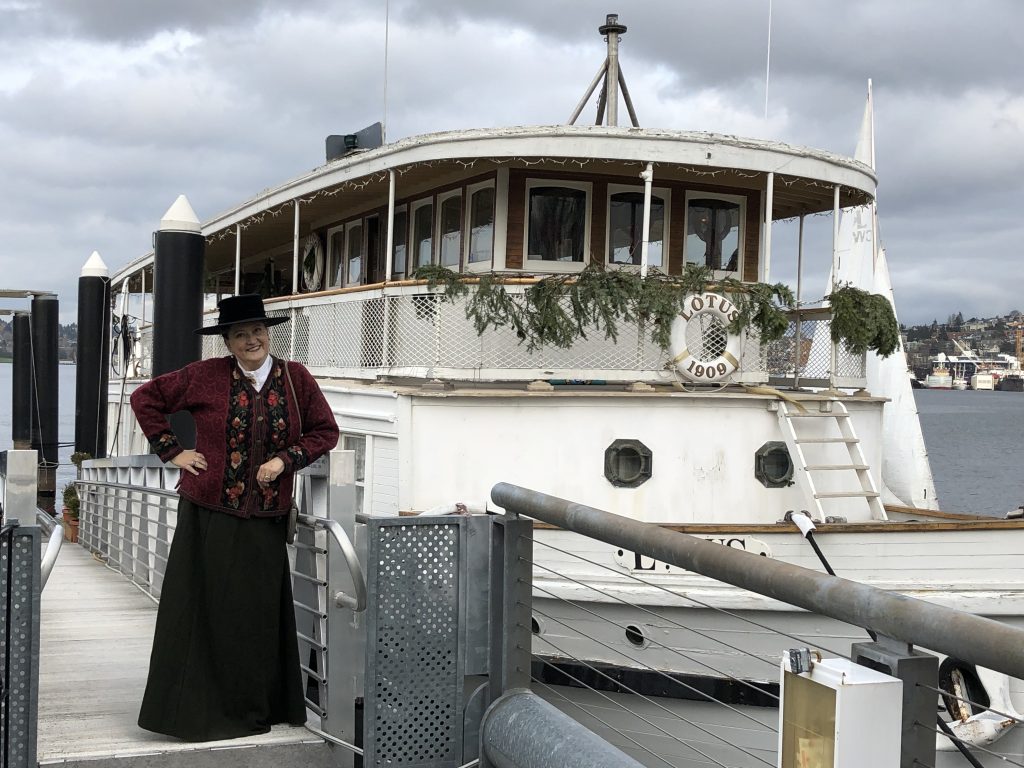 Thank you for coming aboard today! Please consider joining us in the salon for Christmas Tea on Dec 9th or Dec 16th. Visit our website's invitation page for full details….
Images & videos courtesy Lady Victoria of Essex.  All useage rights reserved….